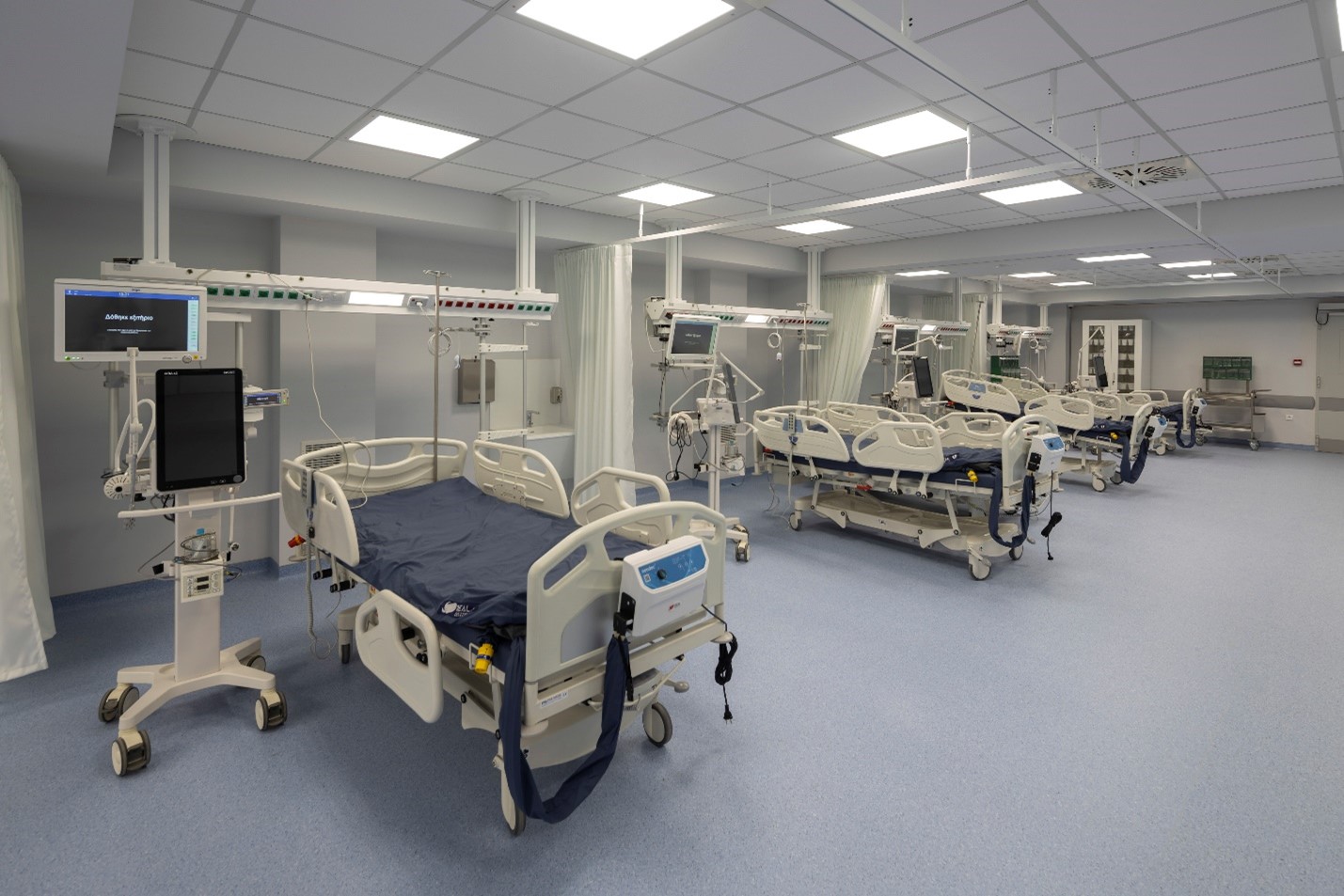 Intensive Care Units – KAT General Hospital
Renovation and reconfiguration of Intensive Care Units at KAT General Hospital
Intensive Care Units – KAT General Hospital
Renovation and reconfiguration of Intensive Care Units at KAT General Hospital
CLIENT

HEALTH INITIATIVE S.A.
LOCATION

KIFISSIA
CONSTRUCTION PERIOD

2020
SERVICE TYPE

CONSTRUCTION
DONATION
PROJECT MANAGER
COMMISSIONING
PHOTOGRAPHS
The project objective was the transformation of an unconfigured space on the ground floor of the N1 building at the Athens KAT general hospital into a state-of-the-art 30 bed Intensive Care Unit facility. In the 1.520 square meter space, 22 ICU beds, 8 isolation wards, support areas, personnel rest areas and locker rooms were configured. The electromechanical installations (air & water supply, generators, UPS, central air-conditioning unit) were installed in the basement and roof of the building.
The project was delivered within 60 days, in accordance with the contractual timetable.