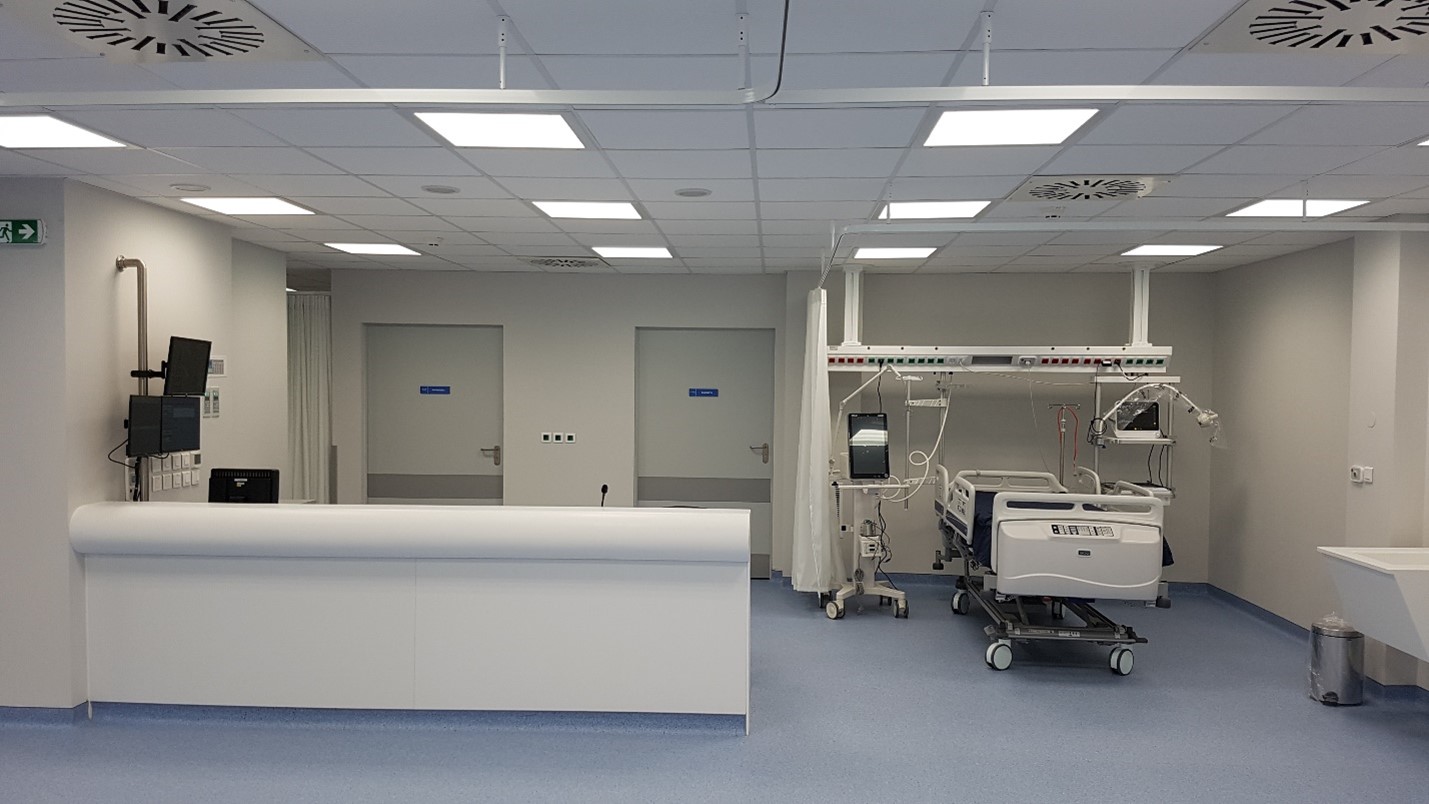 Intensive Care Units – Lamia General Hospital
Renovation and Reconfiguration of Intensive Care Units at Lamia General Hospital
Intensive Care Units – Lamia General Hospital
Renovation and Reconfiguration of Intensive Care Units at Lamia General Hospital
CLIENT

HEALTH INITIATIVE S.A.
LOCATION

LAMIA
CONSTRUCTION PERIOD

2020 - 2021
SERVICE TYPE

CONSTRUCTION
DONATION
PROJECT MANAGER
COMMISSIONING
The project objective was the transformation of a 2nd floor space in the New Building of Lamia General Hospital into a state-of-the-art 7 bed Intensive Care Unit facility. In the 502 square meter space, the main ICU area, support areas, personnel rest areas and locker rooms were configured. The electromechanical installations for ventilation and air-conditioning  were installed in the building's mechanical floor.
The project was delivered within 60 days, in accordance with the contractual timetable.