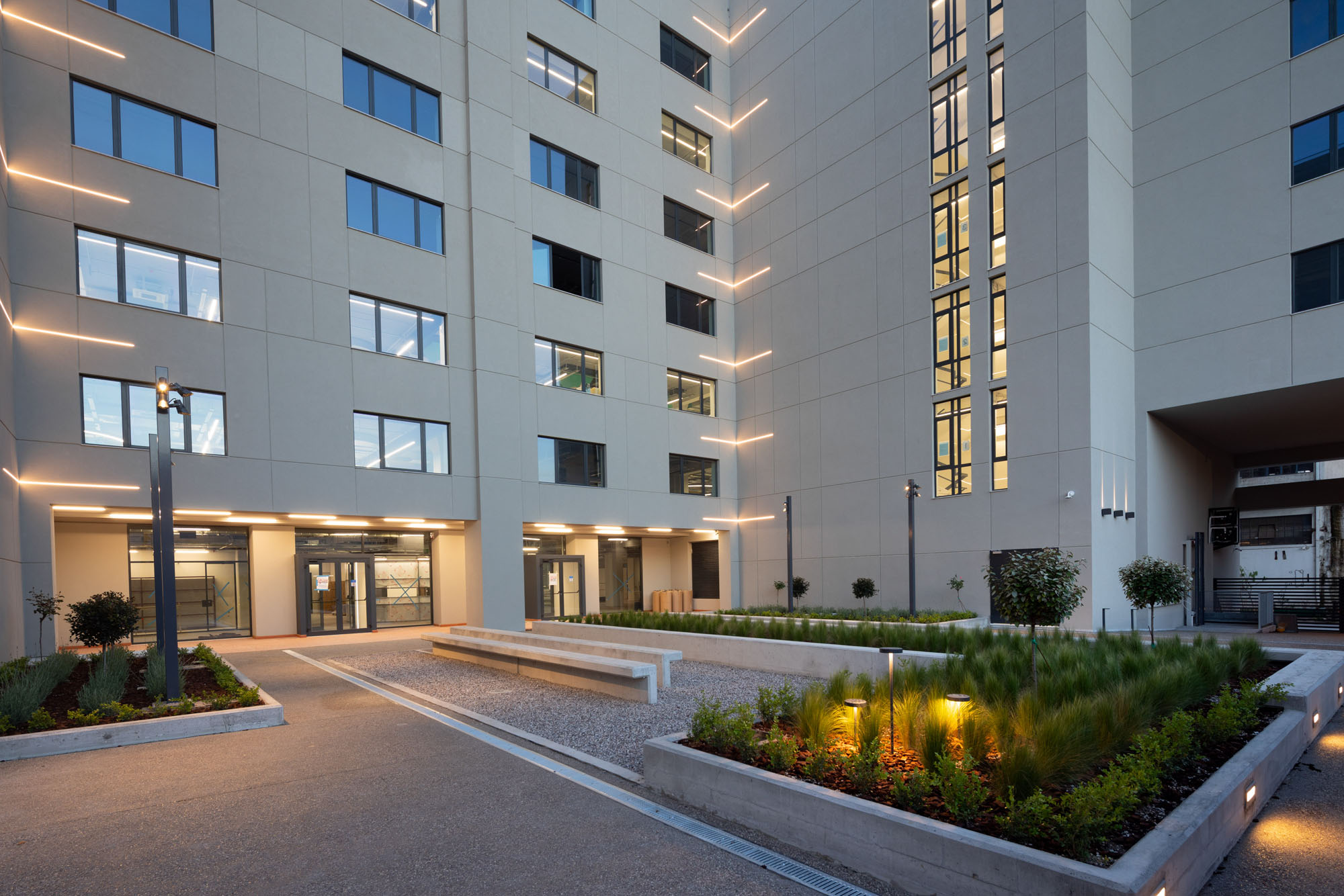 BUILDING E (Former Papastratos Lithography Building)
Configuration of Existing Building into Office Building
BUILDING E (Former Papastratos Lithography Building)
Configuration of Existing Building into Office Building
CLIENT

PIRAEUS PORT PLAZA 2 S.A.
LOCATION

PIRAEUS
CONSTRUCTION PERIOD

2018 - 2019
SERVICE TYPE

CONSTRUCTION
DEVELOPMENT CONSULTANT
ARCHITECTURAL DESIGN
ARCHITECTURAL INTERIOR DESIGN
CONSULTANCY & SUPERVISION
STRUCTURAL DESIGN

P. PANAGIOTOPOULOS & ASSOCIATES
E&M DESIGN
TRANSPORTATION DESIGN

DROMOS CONSULTING
LIGHTING DESIGN
LEED CONSULTANT
COMMISSIONING
OFFICE FURNITURE
PHOTOGRAPHER
This project involved the usage change of an existing building in Piraeus, from its former use (as the Papastratos tobacco factory lithography building) into a state-of-the-art office building.
The contracted works included reinforcement of the bearing structure, architectural works for the office and public space areas configuration, installation of E&M networks and equipment, as well as the surrounding area landscaping and configuration.
The building covers a total plan area of approximately 14,000 square meters, including a basement, a ground floor, 6 floors and a loft. The basement contains the majority of E&M installations (power generators, UPS, data rooms, firefighting etc.), staff training rooms and a fully equipped kitchen for the almost 2,000  staff in the building. On the ground floor, public areas and dining areas are located, whereas all the upper floors are office spaces.
Despite its demanding nature and timeline, our company was able to deliver the project two months ahead of its contractual nine-month deadline.